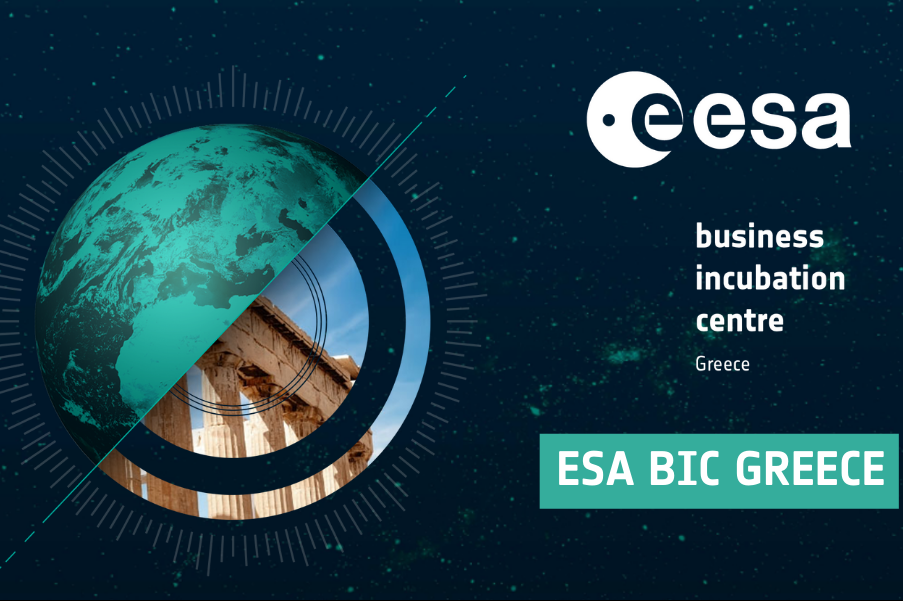 LOCTIO: THE 1st STARTUP ENTERED THE EUROPEAN SPACE AGENCY BUSINESS INCUBATION CENTER IN GREECE
Loctio P.C. is the first startup that entered the ESA BIC Greece. Loctio mission is to make location-based services accessible to the billions of IoT devices, which most of them are characterized by limited processing and power resources. Offering accurate, secure, trusted, and ubiquitous low power positioning for both outdoor and indoor challenging environments constitute the ultimate target while GNSS & LEO satellites assisted by 5G positioning comprise the means.
With the support of the ESA BIC Greece incubator, Loctio will implement a complete commercial Edge GNSS receiver which will be supported by the user's equipment. Loctio will receive business, legal, and  IPR services over the next 12 months. Loctio will make the LaaS framework available through subscriptions to logistics, transportation, monitoring, utility, and insurance companies that develop millions of IoT devices and need secure and accurate data on an ongoing basis without sacrificing devices' battery life.
The operation of ESA BIC Greece is the result of the planning of the Ministry of Digital Governance and the European Space Agency (ESA) for the active participation of Greece in the European Space Strategy. Corallia of the Athena Research Center is responsible for the operation of ESA BIC Greece and cooperates closely with ESA to support 25 Greek startups with a subject related to space technologies and services.
Countless technologies have been developed for space and we use them in our everyday' s lives, often without knowing it. We make daily and extensive use of space data, signals, and services that we receive from the arrays of satellites that are in orbit around the Earth. The space sector offers the potential for the development of technological innovation solutions in selected sectors and, consequently, creates opportunities for new markets through the use of both upstream (services and products focused on sending satellites, robotic systems, sensors, etc. to space, aiming at the exploitation and exploration of space) as well as midstream (operation of satellites and other devices and systems) and downstream (utilization of space systems for the development of applications and services).
About ESA BIC Greece:
ESA BIC Greece offers € 50,000 in cash, 140 hours of technical and business support, training, access to office space and infrastructure as well as an extensive network of more than 70 supporters and the right to use the ESA BIC logo.
The next deadline for applications to the ESA BIC Greece Permanent Open Call is February 21st, 2022. Applications can be submitted by legal entities based in Greece (not more than 5 years), and by individuals with the obligation to establish a legal entity in Greece. Submit your business plan and become one of the 25 companies that will be supported by the 1st incubator for startups in the space sector in Greece. More information at www.esa-bic.gr.